US Stocks and ETFs - Watchlist and Discussion
SQ - testing the 2019Â weekly closing high again with good daily volume, after making a higher low in May.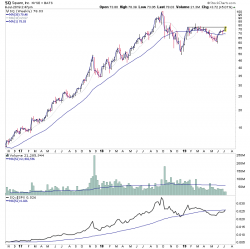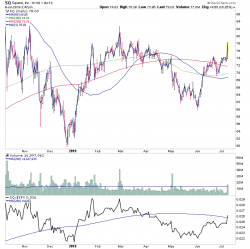 isatrader
Fate does not always let you fix the tuition fee. She delivers the educational wallop and presents her own bill - Reminiscences of a Stock Operator.