Major US Stock Indexes Update - NYSE, Nasdaq, S&P 500, Nasdaq 100, DJIA & S&P 600
Here are the weekly overview charts of the NYSE, Nasdaq, S&P 500, DJIA & S&P 600 small caps with their US Bullish Percent and Moving Average Breadth.

Note: The indexes charts are all showing Stage 3 or Stage 1 consolidation patterns. It's unclear which as we only had a very brief move back to Stage 2 in some, but not others. So either could be argued at this point, but doesn't really matter. As both mean a choppy range, and can breakout in either direction back into Stage 2 or down into Stage 4. However, the bullish percent indexes and moving average breadth data is a mix of Stage 1/3 and now edging into Stage 4 levels in the NYSE and Nasdaq Composite and Small Caps breadth data. But is still in the Stage 1/3 ranges in the S&P 500 and Nasdaq 100 data. So the large caps are still holding up the market from going to full blown Stage 4 again, but the underlying weakness in the majority of stocks suggests continued caution imo, as if the large caps breakdown too, then there could be a sharp down move, as its a bit like the game jenga when the breadth is in this position. So manage your risk carefully here imo.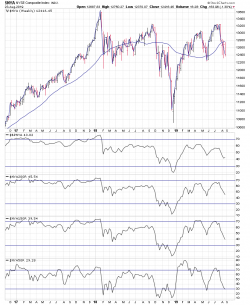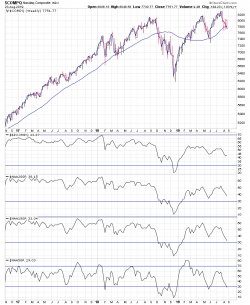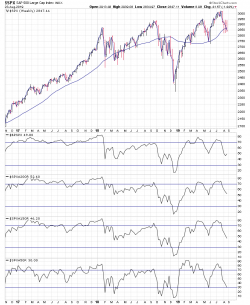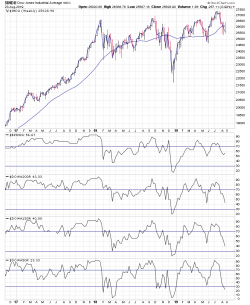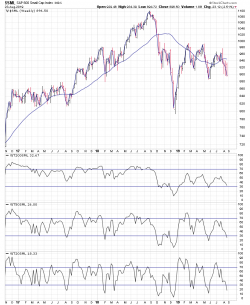 isatrader
Fate does not always let you fix the tuition fee. She delivers the educational wallop and presents her own bill – Reminiscences of a Stock Operator.