NYSE Bullish Percent Index $BPNYA – reverses to defense
The NYSE Bullish Percent Index has today reversed and is now in a column of Os at the critical 70% level, and so moves to Bull Correction status, but is very close to a potential double bottom sell signal if it closes below 68%.
The medium term NYSE Percentage of Stocks above their 150 day Moving Averages chart ($NYA150R) chart moved lower and closed below it's 60% level, which is important, as a phenomenon know as the 80-60-40 rule now comes into play – where historical statistics show that there's now a high probability of it reaching 40% before it next reaches 80%.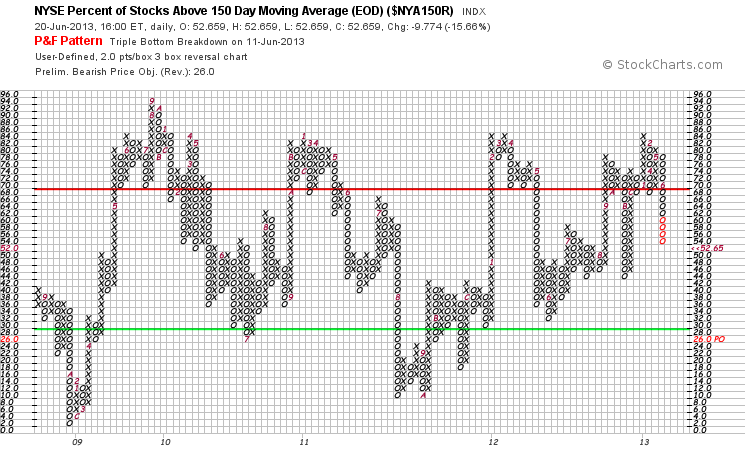 The short term NYSE Percentage of Stocks above their 50 day Moving Averages chart ($NYA50R) gave another double bottom breakdown and so moves once again back to Bear Confirmed status. But note that it's now moving into the lower range of the chart.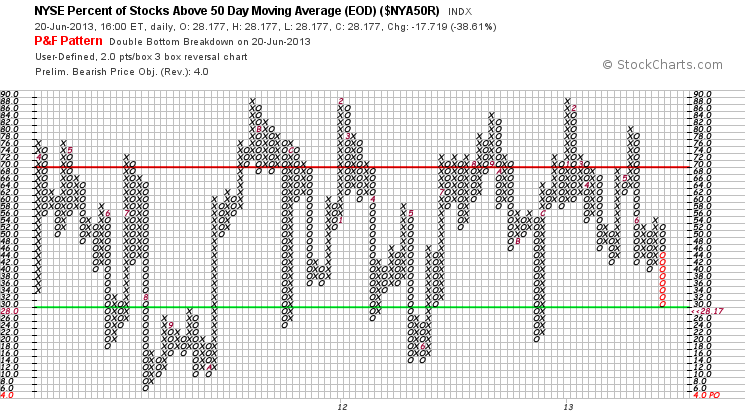 To comment on this post or to see more Market Breadth Charts and the regular updates go to: Market Breadth Update in the Stage Analysis forum section of the website.
Tweet